JOHN AND ARSENATH [LOVE] DOXSIE
Under Construction
My father was Loren Elsworth Doxsie born 26 June 1920 at Benton, Franklin Co., IL. He died at Carbondale, Jackson Co., IL 10 Jan 1987. He md. Martha Lillian Alverson. They had 3 children.
Tracy Edison Doxsie born 27 Sept 1886 DeWeese, Clay Co., Neb., and died 14 Dec 1967 at Benton, IL. He grew up in Oklahama and came to Franklin County as a young man along with his brother when they were working as photographers. He met my grandmother and married and stayed in Franklin County. He md. 28 Nov 1907 in Nashville, Washington Co., IL to Georgia Mae Isaacs born 6 May 1890 in Muldrow, Sequoya Co., Oklahoma, and died 30 Jan 1945 in Miami, Dade Co., Fla. They are buried in the Masonic & Off Fellow cemetery in Benton, IL They had eight children: Margaret Frances, Pamena Eulene, Derling Edison, Martha Mae, Tracy Evonne, LOREN ELSWORTH, Ruby Maxine, Jackie Eugene.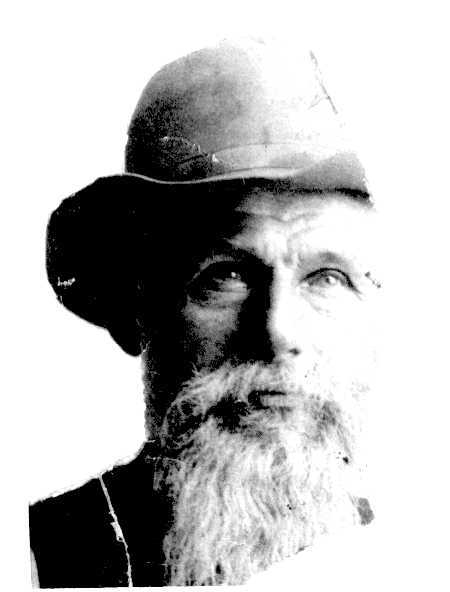 Samuel Derling Doxsie
Samuel Derling Doxsie born 2 Sept 1850 Norwich, Oxford Co., Ontario Prov., Canada, and died 3 Jan 1929 Edmond, Oklahoma Co., Okla. He md. 30 June 1878 Stanton, Montcalm Co., Mich. to Julia Clair Moss born 19 May 1860 at Volney, Oswego Co., N. Y., and died 1894 in Edmond, Okla. Julia has a long lineage dating back to numerous immigrants in the 1600's. See her lineage later. Samuel moved with his father from Canada to Eaton Co., Mich. After he married he moved first to Nebraska but when the Oklahoma territory opened up for settlement he moved there where he remained. After the death of Julia he md. second Mrs. Annie Taylor who had three daughters. Samuel and Annie had one dau, Georgia.
Samuel, Julia, and Agnes is buried in the Waterloo cemetery which is now on line at: Waterloo Cem
Children of Samuel and Julia are:
Louie Elmer, George Clifton, Agnes Clair, Nellie E., Etta Mable, TRACY EDISON, Bonnie Julia.
Samuel Dorland Doxsie born 6 July 1814 Ontario Province, Canada, died 16 Sept 1898 Grand Ledge, Eaton Co., Mich. He md. in Canada to Phebe Ann Youngs, born 21 June 1817, and died 28 Jan 1880 at Grand Ledge, Mich. They are buried in the Oakwood cemetery at Grand Ledge. Samuel moved his family from Ontario Canada about 1850 to Eaton County Michigan where he took the oath of allegiance.
Samuel and Phebe had twelve children:
Arthur
James Wellington b. c1838/8, d. aft 1890, md. Phebe Charlotte Cole
George Washington
Daniel b. May 2nd, 1842, d. Jan 7th, 1894, md. Angeline Peterson
Angeline b. 1844 Ont. Canada, md. Rufus E. Worden
Gabriel
Amelia
SAMUEL DERLING
John W.
Georgianna
Franklin B.
Emma

John Doxsie born about 1780 in N. Y., died 12 July 1827 Norwich, Oxford Co., Ontario, Canada. He md. Arsenath Love who was born in 1780 in N. Y., and died at the age of 86 in 1866 at Grand Ledge, Mich. She is buried beside her son Samuel Dorland Doxsie in the Oakwood cemetery. I do not know who Arsenath's parents were. John and Arsenath left Dutchess County New York about 1809 and went with a group of Quakers to Canada to a place called "Long Point". He later moved on to Norwich, in Oxford Co. John and Arsenath had seven children: Aseneth, Enoch D., SAMUEL DORLAND, Adam J., Mary Eve, Phebe Ann, Sarah Jane. He was the son of.
It is said that John Doxsie was the son of Samuel Doxsie who md. a Johnston. Samuel was a revolutionary war soldier and lived in Dutchess County New York. A DAR paper gives this lineage but the DAR turned the paper down saying I needed further proof that John was the son of Samuel.
Surnames index for this line here
Susan